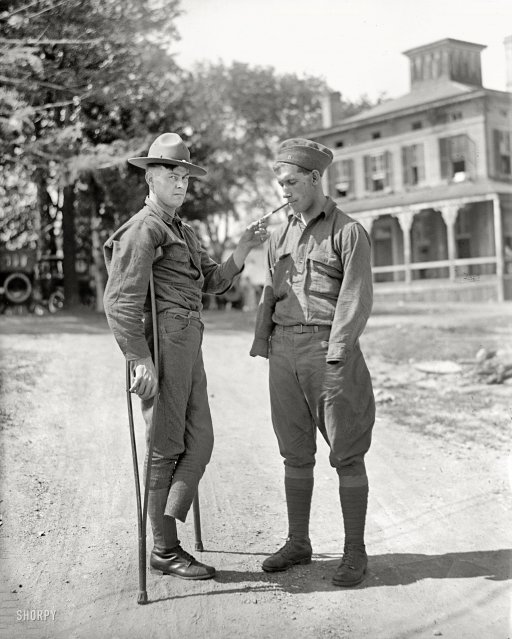 Here is our annual Veterans Day post listing the vets in our respective families:
=============
Bruce Webster:
CPL Darren Green, USMC (active) — just returned from a tour in Helmand Province, Afghanistan; currently stationed in Hawaii (and newly married)
CPL Jon A. Webster, USMC (reserves) —  served in al Rutbah, Iraq; now going to school [son]
Heather Harris, US Army National Guard (former) — [daughter]
Greg Barsic, USMC (former), USCG (active) — currently serving in the US Coast Guard in Alaska [son-in-law]
Frank Wallace, USMC (former) — [married to my niece Deirdre, Darren's sister]
Brad Poeltler, USN (ret.) — former Naval aviator in the F-14 RAG [brother-in-law]
Robert Wendt, USN (ret.) –  former Navy pilot [former brother-in-law]
Bill Lowell, US Army (former) — [former brother-in-law]
John A. Webster, USN (ret.) — served in both WW II and Vietnam [my father]
James Francis Webster, USN — served in WW II [my paternal grandfather]
John Silas Fickes, CSM, USN — served in WW I, Mexican War (1920), and WW II [my maternal grandfather]
John William Fickes, 1st Sgt., Co. A, PA Militia, 8th Reg. Infantry — served in Spanish-American War [my great-grandfather]
James Edward Taylor, Pvt. Co. D, II PA Volunteer Infantry — Civil War [my great-great-grandfather]
Bruce Henderson:
Andy Henderson, USN (active) — [nephew]
Bruce Henderson, USMC (former) — Yes, I was a Jar Head
Peter Anderson, USMC — My dear departed uncle Peter served with Marine Intel during Vietnam
Jim Zimmerman, Illinois National Guard (former) — My uncle Jim served 2 tours in the National Guard
Ian Henderson, RAF — [my dear departed father] RAF pilot who served the crown during the Battle of Britain as well the far east as a flight leader. He lied about his age to join the flight corps and was a decorated Ace for combat action.
Ron Henderson, RAF — [uncle] RAF radio man,
Robert Zimmerman, USN — My dear departed step-grandfather served in the US Navy during WW2
Howard Martin, USN — My biological grandfather was a pilot who died in WWII when my mother was just a child
God bless them all, and God bless America. ..bruce w..
Webster is Principal and Founder at Bruce F. Webster & Associates, as well as an Adjunct Professor of Computer Science at Brigham Young University. He works with organizations to help them with troubled or failed information technology (IT) projects. He has also worked in several dozen legal cases as a consultant and as a testifying expert, both in the United States and Japan. He can be reached at bwebster@bfwa.com, or you can follow him on Twitter as @bfwebster.