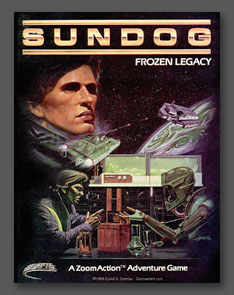 OK, so I was (and am still) dismayed by the outcome of the elections, and all that has happened during the two months since has done little to alleviate my concern. Given that plenty of other blogs continue to fight the political fight, I am taking a hiatus from that fight myself. Except, of course, when I choose not to. In the meantime, I need to consider what I want to focus on here. Haven't decided yet.
I am, however, writing a novel based on the computer game SunDog: Frozen Legacy that Wayne Holder and I developed nearly 30 years ago. Here's the prologue (PDF), and I will continue to post sections of the novel as I deem them complete enough to make public. Feedback is welcome. ..bruce..
Category: 2012 Election, Admin, Books, Main, Personal, Writing
Webster is Principal and Founder at Bruce F. Webster & Associates, as well as an Adjunct Professor of Computer Science at Brigham Young University. He works with organizations to help them with troubled or failed information technology (IT) projects. He has also worked in several dozen legal cases as a consultant and as a testifying expert, both in the United States and Japan. He can be reached at bwebster@bfwa.com, or you can follow him on Twitter as @bfwebster.