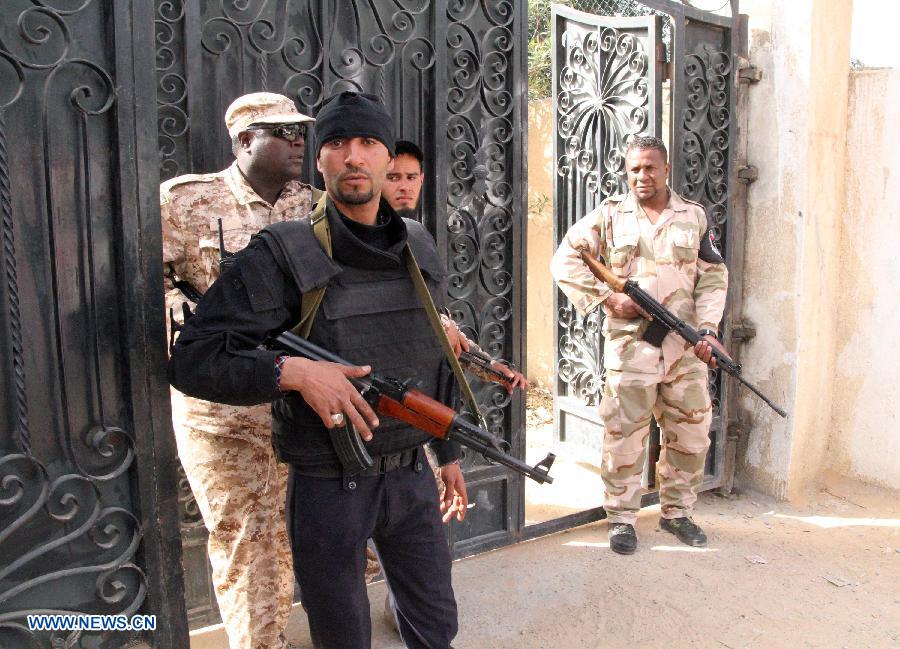 It's pretty sad that we have to rely upon the British press for the news that the US mainstream media doesn't want to touch, but there you have it. Latest example: an article by Patrick Cockburn in the UK Independent on just how wretched things have gotten in Libya since our "humanitarian intervention" there:
Libyans are increasingly at the mercy of militias which act outside the law. Popular protests against militiamen have been met with gunfire; 31 demonstrators were shot dead and many others wounded as they protested outside the barracks of "the Libyan Shield Brigade" in the eastern capital Benghazi in June.

Though the Nato intervention against Gaddafi was justified as a humanitarian response to the threat that Gaddafi's tanks would slaughter dissidents in Benghazi, the international community has ignored the escalating violence. The foreign media, which once filled the hotels of Benghazi and Tripoli, have likewise paid little attention to the near collapse of the central government.

The strikers in the eastern region Cyrenaica, which contains most of Libya's oil, are part of a broader movement seeking more autonomy and blaming the government for spending oil revenues in the west of the country. Foreigners have mostly fled Benghazi since the American ambassador, Chris Stevens, was murdered in the US consulate by jihadi militiamen last September. Violence has worsened since then with Libya's military prosecutor Colonel Yussef Ali al-Asseifar, in charge of investigating assassinations of politicians, soldiers and journalists, himself assassinated by a bomb in his car on 29 August.

Rule by local militias is also spreading anarchy around the capital. Ethnic Berbers, whose militia led the assault on Tripoli in 2011, temporarily took over the parliament building in Tripoli. The New York-based Human Rights Watch has called for an independent investigation into the violent crushing of a prison mutiny in Tripoli on 26 August in which 500 prisoners had been on hunger strike. The hunger strikers were demanding that they be taken before a prosecutor or formally charged since many had been held without charge for two years.
Go read the whole thing, because it pretty much presages what will likely happen if we seek to drive Assad from power in Syria.
And speaking of Syria, here are several different perspectives on why attacking Syria is likely a bad thing.  ..bruce w..
Category: Congress, Cult of personality, Geopolitics, Main, Military, Obama Administration
Webster is Principal and Founder at Bruce F. Webster & Associates, as well as an Adjunct Professor of Computer Science at Brigham Young University. He works with organizations to help them with troubled or failed information technology (IT) projects. He has also worked in several dozen legal cases as a consultant and as a testifying expert, both in the United States and Japan. He can be reached at bwebster@bfwa.com, or you can follow him on Twitter as @bfwebster.