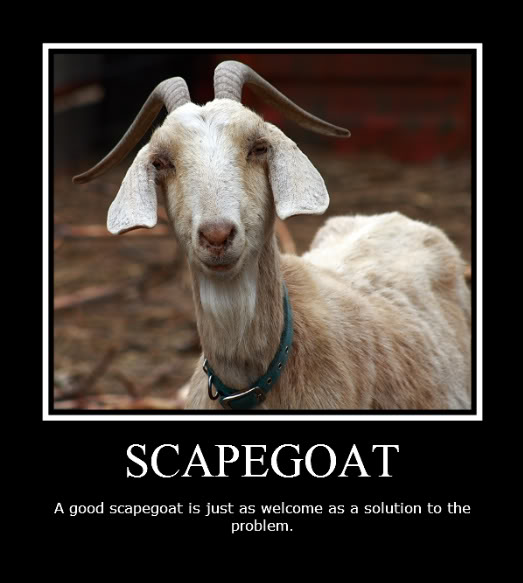 [minor edits and one added section]
Ignore the nets for an afternoon and see what happens.
The news I woke up to this morning (thanks to an early morning e-mail from John Fund at National Review) is that the Obama Administration will not renew its Healthcare.gov contract with CGI Federal when it expires next month, but instead will give the contract to Accenture. As Jaikumar Vijayan over at Computerworld notes:
The decision not to renew comes as frustration grows among officials of the Centers for Medicare and Medicaid Services (CMS), which oversees the ACA, about the pace and quality of CGI's work, the Post said, quoting unnamed sources. About half of the software fixes written by CGI engineers in recent months have failed on first attempt to use them, CMS officials told the Post. 

The government awarded the contract to Accenture on a sole-source, or no-bid, basis because the CGI contract expires at the end of next month. That gives Accenture less than two months to familiarize itself with the project before it takes over the complex task of fixing numerous remaining glitches.
This is not surprising, for several reasons.
First, contrary to the many "all is mostly well" assertions coming out of HHS and the White House, Healthcare.gov is still an unfinished and subpar system. All the focus has been on the front end website; the back end still has much work to be done, and a lot of the application processing is being done manually (instead of by computer), with significant error rates and backlogs. In Ezra Klein's excellent interview with Robert Laszewski in the Washington Post a few days ago, Laszewski points out some of those issues:
HealthCare.Gov on the front-end is in pretty good shape. It's where it should've been at launch. The back-end is still highly problematic. Clearly the administration put its emphasis on the consumer side. Insurers are still seeing errors in probably 5 percent of the files coming through. That's compounded by the issue of all the people enrolling in the last few weeks. That's a huge surge that would create customer-service problems in the best of circumstances, So I think it'll take until about the end of January till everyone is straightened out and where they should be. . . .

There are some obvious errors you get and the insurer can go back to the customer and straighten them out. That's a very laborious task. The other thing that the administration is doing is a manual reconciliation. There's unfortunately no computerized check between who HealthCare.Gov thinks is enrolled and who the insurance industry's computer systems think is enrolled. So it's being done manually. That's a big problem.
Likewise, Arthur Kimes (from Ace of Spades) pointed out to me via Twitter a post by Allahpundit at Hot Air regarding the problem of "ghosts" in the system, people who think they have enrolled, but whose records have not been properly passed on:
The fact that the industry's still "deal[ing] with the flood of new customers who signed up in December" means there's no way to really know just how many "orphaned files" — or ghost files, or files with the same ID number — there'll be. That's what Obama and Sebelius bought for themselves when they started moving deadlines deeper into December to help boost the monthly sign-up numbers for PR purposes. The less time insurers had last month to process new applications, the more uncertainty there'd be this month as they raced to catch up. Now they've got thousands of phantom sign-ups to chase down while claims have already begun to trickle in.
Simply put, Healthcare.gov is and remains a Potemkin website, a deceptive automaton, and the Obama Administration continues to work very hard to get us — and in particular the media — to pay no attention to what's actually being done to simulate an incomplete and inaccurate system:
Second, CGI's name has become associated with the Healthcare.gov debacle. President Obama continues to insist on his own innocence and ignorance in this massively botched project, and he has so far been unwilling to hold HHS Sec'y Kathleen Sebelius accountable, in spite what appears to be clear perjury in testimony before Congress over what she did or did not know (full text of Rep. Issa's letter here).
Make no mistake: everything I've read makes it clear that CGI royally botched this project. But the Obama Administration royally botched it as well. As was reported in the New York Times last November:
The prime contractor, CGI Federal, had long before concluded that the administration was blindly enamored of an unrealistic goal: creating a cutting-edge website that would use the latest technologies to dazzle consumers with its many features. Knowing how long it would take to complete and test the software, the company's officials and other vendors believed that it was impossible to open a fully functioning exchange on Oct. 1.
So the Adminsitration needs a scapegoat to drive into the desert, with all the Healthcare.gov sins laden on its back.
Third, bringing in a new firm — in this case, Accenture — provides a lot of political cover for the Administration. Accenture will be free to make recommendations for delays and renovations that might have been politically unpalatable or embarrassing with CGI Federal still in place. As Vijayan at CW noted, Accenture is going to need lots of time to come up to speed on the existing and still-unfinished systems, so those delays can be explained as a natural consequence of having changed prime contractors, instead of an admission of how poorly thought-through and poorly run this entire project has been.
Fourth, the timing of the switchover — next month — comes shortly before the end of the initial Obamacare enrollment period. All indications are that Obamacare is going to fall massively short of the enrollments it needs to be viable, both in absolute numbers and in the mix of people enrolling. As Laszewski said in the same WaPo interview cited above:
The other challenge now is getting people to pay for coverage. I was surprised today calling around to people to find only about 50 percent have paid. That's not a reason to panic yet. The due dates for payment have been sliding all around, so people can be confused. But it can be a mess. Some insurers are doing autocalls like politicians do the night before the election asking people to pay. . . .

The big problem right now is really total enrollment. We only have about 10 percent of the uninsured in here. Insurers think you need more like 70 percent of a pool of people to sign up. . . .

So when I hear people talk about the goal being seven million, I think, "time out." This needs to be 20 million people within three years.

The problem with the enrollments today is that they're so small, it's less than 10 percent of the uninsured coming in, it really can't be anything but sick people. . . .

The problem with Obamacare is it's product driven and not market driven. They didn't ask the customer what they wanted. And I think that's the fundamental problem with Obamacare. It meets the needs of very poor people because you're giving them health insurance for free. But it doesn't really meet the needs of healthy people and middle-class people.
Another article — about the Connecticut state healthcare exchange and sent to me by Irwin Rosenrosen on Twitter — says that Anthem Blue Cross Blue Shield, which accounts for 2/3rds of all signups on the CT exchange, has received payment from only 8% of its enrollees:
The head of Connecticut's health insurance exchange said Friday that officials at Anthem Blue Cross and Blue Shield have acknowledged "administrative challenges" in setting up coverage for people who signed up for plans that were supposed to begin Jan. 1.

As of last Friday, only 8 percent of customers slated to have coverage effective Jan. 1 had been recorded in Anthem's system as having paid their premiums, said Kevin Counihan, CEO of Access Health CT, the state's health exchange. That figure includes people who bought plans through the exchange and those who purchased them outside the exchange.
So, making the changeover from CGI Federal to Accenture may provide political cover not just for the Healthcare.gov systems themselves, but also for Obamacare as a Federal program. It would be the best time for President Obama to come out and say that that the shortfall in enrollment is due to technical issues, not the inherent failings and economic disincentives of Obamacare itself, and so in recognition of technical forces beyond his control, he is delaying the individual mandate for everyone until Accenture can get things working properly.
Which brings us to the final question: can Accenture get things working properly? The short answer is, yes. Accenture implemented the California health care exchange and apparently has done a decent job there. There's a good chance that Accenture will just let the existing Healthcare.gov system limp along, particularly with enrollment closing in two months, and instead heavily re-use its architecture, design, and implementation from the California health care exchange in creating a completely new (in Federal terms) "Healthcare.gov 2.0", which it will launch some time this fall in advance of the second enrollment period, throwing away most of the old Healthcare.gov system in the process.
And that, ultimately, may be the real downfall of Obamacare. Warren Buffet famously observed, "Only when the tide goes out do you discover who's been swimming naked." Likewise, once all the technical problems with Healthcare.gov are resolved, the Obama Administration will no longer have a churning tide to hide beneath; instead, the inherent economic and social flaws of Obamacare itself will be exposed for everyone to see.  ..bruce w..
P.S. I know I haven't posted here much lately, but there hasn't been much to post about Obamacare that hasn't been covered well elsewhere.
P.P.S. And here are all of my Obamacare posts, dating back to September.
Category: 2014 Election, Creeping socialism, Healthcare Reform, Idiot bureaucrats, Information Technology, Main, Obama Administration, Obamacare
Webster is Principal and Founder at Bruce F. Webster & Associates, as well as an Adjunct Professor of Computer Science at Brigham Young University. He works with organizations to help them with troubled or failed information technology (IT) projects. He has also worked in several dozen legal cases as a consultant and as a testifying expert, both in the United States and Japan. He can be reached at bwebster@bfwa.com, or you can follow him on Twitter as @bfwebster.